The aluminium coil
We start from the most suitable aluminium alloy for each application, following the customer's instructions, for most applications and products.
Our lines have the capacity to process aluminium coils from 0.18 mm to 1.2 mm thickness
Aluminum alloys
1xxx
3xxx
5xxx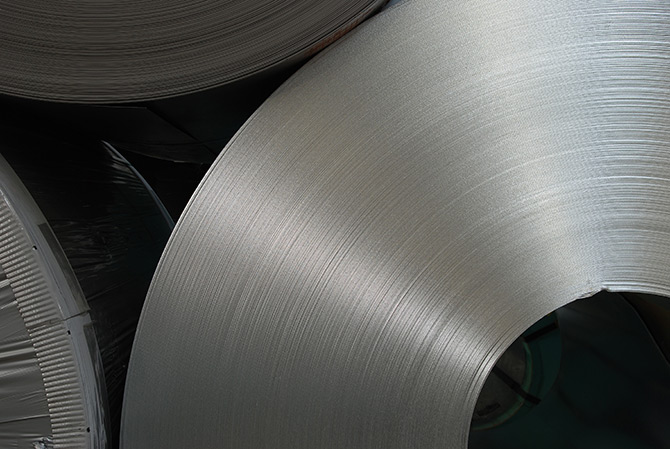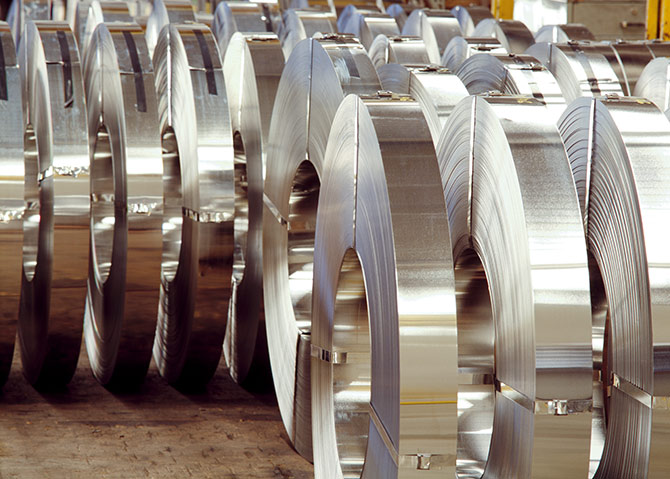 Aluminium Coil Cutting
Depending on the process needs of our clients, we process the aluminium coils, cutting them to the exact size, starting from 700mm up to a maximum width of 1500mm.
Our continuous aluminium coil cutting process guarantees perfect parallelism and minimal material waste.
Aluminium Coil Coating
We have one of the most advanced coil coating lines that exist. Only in this way can we offer you the highest quality.
Constant thickness of the aluminium sheet
Constant thickness of the coating
Efficient paint drying
Simultaneous coating on both sides of the aluminium coil
Constant thickness of the aluminium sheet
Thanks to the continuous control of tension with feedback in closed loop, the tensions of the aluminium are equal so much in the entrance as in the exit of the line. In this way you. you will benefit from:
Constant thickness throughout the coil.
Total absence of wrinkles, especially in thin thicknesses.
A perfect coil without deformations or color variations for high quality products and critical applications.
Constant thickness of the coating
Our coil coating line is provided with a continuous measurement of the applied paint layer. Verified in real time, we guarantee a correct application and adherence, to result in a premium "aluminium coil coating".
Paint thickness
Back Coating
Primer coating
Finishing
3 – 8 µ
4 – 12 µ
10 – 30 µ
Efficient paint drying
Equipped with a floating drying oven, the aluminium sheet, once lacquered, remains floating inside the oven thanks to its fan system.
The advantages of this system are:
Greater energy efficiency thanks to a smaller oven.
Temperature homogeneity throughout the oven.
High quality finishes for thermal stability during the drying process.
Simultaneous coating on both sides of the aluminium coil
The lines installed in Vialco are prepared for a highly efficient coil coating process, with the range of colors that you require.
By coating both sides of the aluminium simultaneously, we avoid a double unwinding and winding process, which provides:
Efficiency in the processes.
Better delivery times.
More competitive prices.
With its double paint head, the system is capable of:
Apply back coating
Apply double coat on the visible face.
Types of coatings
Our lines of «aluminium coil coating» are prepared to apply different types of coatings, among which are:
Polyurethane (PU)
Polyamide (PA)
Polyurethane / Polyamide (PUPA)
Polyethylene (PE)
High Density Polyethylene (HDPE)
Polyvinylidene Fluoride (PVDF)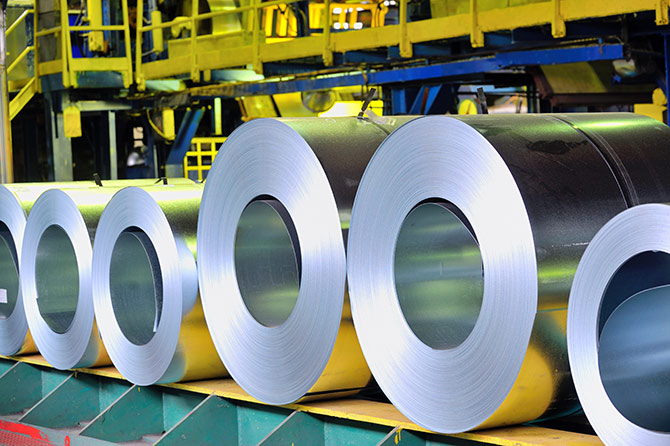 Do not hesitate to contact our technicians and tell them about your need and the most suitable coated aluminium for the product and its application. You will discover first-hand that we are the company you were looking for in order to attend your lacquered aluminium coil needs.
Tell us which aluminium alloys you need, the thickness of the sheet, the range of colors and its consumption. We will go to work for you to offer you just the product you need. We want to be your partner in coated aluminum coils for highly demanding applications such as the manufacture of products for automotive industries, elements for buildings, automotive, rail, …