Specialists in
aluminium coil coating
Located in Spain, we provide the highest quality aluminium coil coating, to meet the most demanding standards of sectors such as construction, manufacturing of household appliances, vehicle bodies, decoration or manufacturing of composite panels (ACP) among others.
Our metal coil coating processes, are mostly focused on aluminium. As a result of these processes we are able to offer our customers the highest quality coated metal coil.
About Vialco
Our Commitment
VIALCO was conceived with the objective of becoming a global reference of aluminium coating companies.
Our bid is based upon product quality and customer service through establishing relationships second to none.
For this we count on professionals with years of experience in the coil coating industry and one of the most advanced production lines. Only in this way is it possible to guarantee tailor-made solutions and meet the most demanding standards and requirements.
Our aim is to cooperate fully with our customers, shareholders and suppliers through transparency, reliability and customer/ supplier satisfaction, in order to achieve preferred customer and supplier status.
We are also strongly dedicated to establishing an ethical principle based on our commitment to our employees and communities we impact through sustainability.
QUALITY STANDARD POLICY
VIALCO is synonymous with:
Commitment to comply with any legal requirements exhaustively.
Commitment to protect the environment, including the prevention of pollution, through the sustainable use of resources
Commitment to the continuous improvement of the management system implemented in the company and the improvement of performance, seeking the satisfaction of the customer, worker, supplier and society.
We carry out our activity of Coating and cutting aluminium coils at our facilities in Villena, Spain.
Download the quality and environment policy
Download the ISO 9001 certificate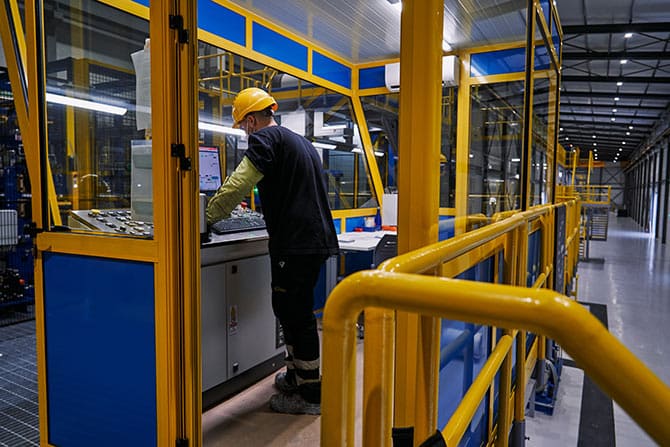 "WE MEASURE OUR SUCCESS BY THE SUCCESS FOR OUR CUSTOMERS, SHAREHOLDERS, COMMUNITIES AND PEOPLE"
Our Role
We tirelessly pursue excellence in everything we do, every day.
We work closely with our customers by giving them an extensive know-how to help them increase the value of their products on an ongoing basis.
We provide the latest technology in the in coil coating industry, to offer the highest quality and efficiency standards in this range of products.
We care for our team, our customers and our setting to permanently guarantee its sustainability and security.
We specialise in the production of high quality aluminium coated coils and we are present in the following business sectors:
Blinds Manufacturers
ACP panel manufacturers
Manufacturers of vehicle bodies
Construction elements manufacturers
Manufacturers of household appliances and all those products made from coated aluminium sheet metal.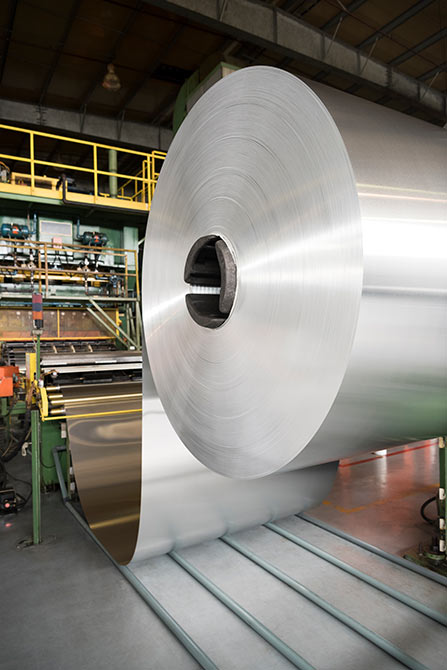 OUR VALUES
We are the «Aluminium coil coating Company in Europe» that is always one step ahead, because we have a different way of focusing our efforts:
"We undertake challenges PASSIONATELY and with COMMITMENT, we make an everyday effort to offer INNOVATIVE SOLUTIONS which are engaged with EXCELLENCE and maximum EFFICIENCY, always performed from HONESTY and CLOSENESS."
Vialco, the
aluminium coil coating company in Spain
offers you a product of the highest range, tailor-made for you.
Find out what we can do for you. We want to be your exceptional partner in coated aluminium sheet coil.
Do not hesitate to consult with our technicians about your particular need. They will gladly assist you and you will discover first-hand that we are the aluminium coil cutting and coating company you have been looking for.
Tell us which aluminium alloys you need, the thickness of the sheet, the range of colours and its consumption. We will go to work for you to offer you just the product you need.
Contact us
Do you have any question? Contact us